State- of –the- Art infrastructure
The school building is ideally built to provide the perfect ambience to students' growth with sufficient ventilation, spacious class rooms and safety measures.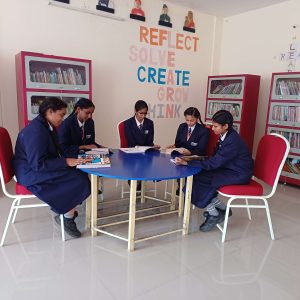 Digital Library
The library is digitalised so that students can access the wide range of books. The Library will be extensively used to cultivate reading skills in students.
Well-equipped Laboratories
The fully equipped laboratories will instil in students love for Science, experimentation and investigation.